The delivery you deserve
From the moment you order your sofa right through to sinking into it for the very first time, we're working hard to make delivery simple and stress-free. We've been delivering to homes for nearly five decades and understand how important yours is.
Expert delivery
throughout Ireland
For €79, we'll deliver and install your sofa as long as you live within a 50 mile radius by road of a DFS store on the ROI mainland. To receive a delivery estimate, please speak to a personal shopper on
1800 535 580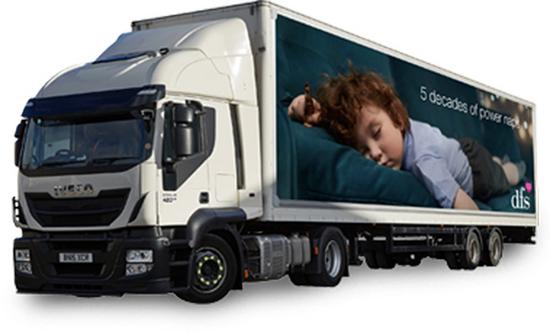 Expert worldwide delivery
We have stores in Spain and the Netherlands who will be delighted to help arrange delivery from DFS throughout their regions.  We can also arrange deliveries to elsewhere in Europe and worldwide using our trusted third party delivery providers.  Alternatively if you have your own transport company that you would like to use for international shipment we can also arrange for your furniture to be delivered to them.
For a quote or to find out more for Spain deliveries call +34 968 334 194, for Netherlands deliveries call 0800 0135
or anywhere else call +44 (0) 1977 786153
---
A great job from start to finish
When you order your perfect sofa, we'll let you know how many weeks it will take to hand make and your delivery store will keep you up to date on how your order is going by text.
As soon as your sofa arrives in store

We'll give you a call to arrange delivery. Then the delivery team will call again when they're on their way.

Great news is you can leave it to the experts

We will bring your sofa to the right room, unpack it, make sure everything's in order and take the packaging away to be recycled.

Wherever you live and whatever the challenge, our delivery teams draw on their experience to handle even the most complicated deliveries.

Twenty story blocks of flats?
Narrow winding staircase?
Low ceiling?They've got it covered.
Simply put your feet up and enjoy your new sofa right away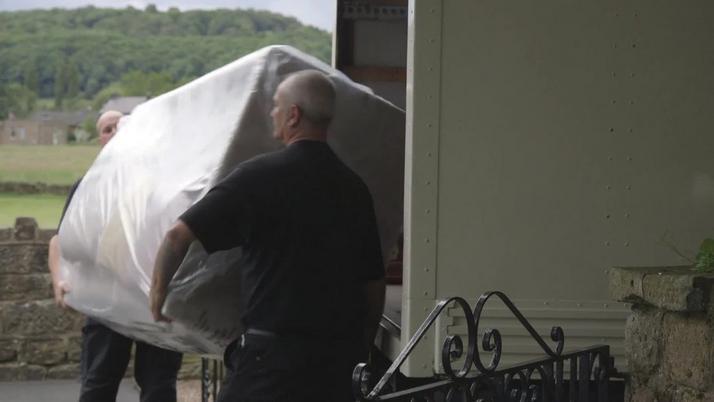 ---

We know you can't wait for your new sofa. Track it's progress as we build it for you.
---
Britain's number 1 sofa manufacturer
We know a thing or two about sofas.  That's because we've been making high quality, comfy and stylish sofas for 5 decades.  Our experience and continued investment in British craftsmanship mean we can bring you the largest choice of sofas in the UK.
---